---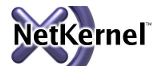 NetKernel News Volume 1 Issue 1
October 23rd 2010
What's new this week?
I'd like to be able to say that we've had our feet up for the last week since the gold release and there's nothing to say in this newsletter. But we haven't and there is.
Repository News
For new readers (we have doubled the number of subscribers in a week), we use the newsletter to let you know about updates to the complete NKSE tool set - including libraries that can be installed from the repository.
The apposite client tool (http://localhost:1060/apposite/) can be synchronized with the repository and will show updates that can be hot-installed. To sync go to http://localhost:1060/apposite/admin/ and click "synchronize". Then look at the main packages view to see what's new.
We've also heard from some corporate users who have had trouble using apposite with authenticating proxy servers. We'll put some work into the HTTP client tools to solve this but in the short term we've posted a HowTo guide explaining how you can easily mirror the apposite repository inside your corporate firewall...
http://www.1060.org/forum/topic/593/1
If you can connect(!), here's what you'll find new this week:
Distribution Updates
layer1 - gets a new accessor "active:fls" This is an ls like tool that lets you get directory and file listings of your host operating system's filesystem. For some reason this tool got overlooked and didn't get ported from NK3 and one or two people need it for their everyday file-level processing systems. It complements active:mls - which lets you get listing of the NK module address space.
doc-content and documentation system - we have tweaked some of the internals of the documentation engine so that it can be used to publish live copies of the system and library docs in a standalone application. These changes means that we are able to announce the immediate availability of a live reference doc server:
http://docs.netkernel.org/books/
Which contains a complete copy of all the current documentation both for the distribution modules and for all optionally installable packages from the repository. The idea being that even if you don't have something installed you can still go to the documentation server to browse the docs. You can also link to these docs from the forum or even twitter!
Repository Updates:
tutorial-rest-web-services - in the final push to get the gold distro out we omitted to create a dependency between the rest tutorial and the layer0 assertion libraries. So you might have seen a warning in the logs if you installed this. Its now fixed and can be updated via apposite to get rid of the warning.
ROC News
We've been immersed in ROC for over ten years now but part of the process of getting NetKernel more widely understood is to take some steps back and explain some of the thinking that has gone on in that time. Tony has been working hard on a new Blog:
http://durablescope.blogspot.com/
There are several entries already and just starting those has produced a list of dozens of topics that he plans to get covered.
Our, the 1060 team's, history of blogging is pretty lamentable - when faced with a question or research area rather than "blab off" (Tony's words not mine - I'm all about blabbing off), we like to dive in and work out a concrete answer. So who knows how long this new found loquaciousness will last (yeah I had to look it up).
I've also been busy preparing for a talk at the The ServerSide Java Symposium next week in Prague. If you're not going to be there you can still get a copy of the slides:
http://www.slideshare.net/javasymposium/peter-rodgers-net-kernel-presenation
Apparently they became briefly the most twittered about slide set on slideshare. Don't know if that's good or just means they're being sent around as an office viral joke somewhere.
Hope to see some of you in Prague.
Community News
I'm very pleased to say the release went smoothly, which shows that all the community feedback and hard work during the preview programme was worth while.
Chris Cormack was one of the guys who really pushed on serious production use cases during the preview programme. Aside from his professional use of NK, one of his side-projects is a community bill sharing application (CBS). You know the problem, you live in a shared house or you're a member of a club or organisation and you need to manage and correctly allocate costs amongst several people.
He's now hosting his public development of CBS on the netkernel.org subversion repository. Its quite a fancy database backed web application that supports both a simple H2 and Postgres backed data persistence, and has a simple web-based self installing tool. As well as being interesting and useful it might also offer some tips on patterns (eg real world use of golden thread with DB) and modular partitioning of a reasonable size app.
The CBS subversion is publicly accessible here:
http://svn.netkernel.org/svn/cbs/
There are several modules for the application together with a corresponding unit test module for each.
If you want to join in, Chris can be reached at: chris@cormack.me.uk
Enterprise Edition Preview Programme:
We'll start releasing regular builds of NKEE very soon. If you'd like to get early access to these builds please email:
nkee-access-program@1060research.com
All of the core foundations simply extend the NKSE subset and are done and are in production use by us in our systems. Also many of the extra enterprise features are add-on packages and are done and ready for use. So unlike with NKSE, the NKEE preview programme will be production ready immediately.
---
OK. Enough, or there'll be nothing left to talk about in issue 2.
Enjoy the weekend!
NetKernel, ROC, Resource Oriented Computing are registered trademarks of
1060 Research