---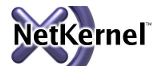 NetKernel News Volume 1 Issue 36
July 16th 2010
What's new this week?
NetKernel Enterprise Edition reaches Release Candidate status.
Numerous repository updates.
XSL-FO library.
"Data and Reality" - celebrating 30 years of ROC?
NetKernel Enterprise Edition - Release Candidate 1
We're pleased to announce that the first, and we intend, the only, Release Candidate of NKEE is now available for immediate download:
http://www.1060research.com/netkernel/download/
We've been sweating details with notable enhancements including enterprise HTTP proxy support - so you can now receive updates and link to web services through the firewall. This has been tested with the squid authenticating proxy - we're keen for anyone inside an NT domain to please report on use with a Windows NTLM proxy.
The relational database tools now feature a pair of active:sqlPSQuery/Update accessors that support negotiated, automatically transrepted, parameterized prepared statements. Essential to prevent injection attacks.
The Apposite repository client now detects and reports full system updates. It also prominently displays when package updates are available. In addition, it now detects after startup if a repository synchronization is overdue (more than 3-days) and automatically syncs to find updates.
The Apposite Repository Publisher (ARP) has been polished with some validation, doc and contextual tooltips added. ARP is an application that manages your package versions and allows you to create and publish any number of apposite repository structures. It makes managing and deploying to NK systems like falling off a log.
As one final enhancement it now supports a complete archival backup and restore of all your managed packages and repository data. This data format can actually also be used a large scale software distribution format - it effectively offers the ability to ship packages and repositories around in a single file.
ARP is now shipped as an installable package from the NKEE repository - look in apposite for "nkee-arp"
Technically the release is final. We have no further open items. We did not get chance to provide in depth documentation to surface and describe the full range of the Enterprise feature set. That will be made available through apposite updates over the next few days - prior to inclusion in the final gold release.
We'd really appreciate it if you would please take the time to download and give the RC a good workout.
NKSE Respository Updates
The existing NKSE repository received a number of trickle down updates from the NKEE development cycle...
nkse-search: Improved documentation. Fix to avoid locked index by serializing all updates to each index.
standard-module: Fix to threadsafety of space metadata generation.
layer1: Fixed file:/ scheme expiry
layer0: Fixed logger so that logging is still output to console when shutdown hook invoked
apposite: Fix to ensure number of updates available is shown and more visible. Enhancement to automatically synchronize with repository if cron job has not been run within previous 3 days. Enhance to enable repository to indicate that new distribution is available and make visible in a prominent dialogue.
client-http: Added support for authenticated and NTLM proxies.
database-rdbms: Added a set of accessors that use Prepared Statements and automatically transrept type to confirm with the type negotiation performed in preparing the statement.
photonk: New release with full text searching
Prototype XSL-FO Library
We've cut a prototype release of an XSL-FO formatting library. This takes XSL-FO and renders to PDF.
http://resources.1060research.com/packages/2010/7/xml-xslfo-0.9.0.nkp.jar
I was playing about with this about 2 years ago. Its been on the ToDo list for some time - but this week Paul Hermanns asked if we had any tools in this area. So in the spirit of sharing the tools here it is. Last time I looked it worked - but be warned its not tested and has only basic docs etc.
"Data and Reality" - celebrating 30 years of ROC
In researching background material for his forthcoming book, Brian Sletten was recently re-reading "Data and Reality" by William Kent, first published in 1978. It's been one of those books I knew of but never got around to actually getting hold of and reading. Brian realised that embedded within it are the seeds of many of the concepts of ROC. Indeed at some point he [Kent] effectively predicts that software will evolve to NetKernel!
I've only had chance to quickly flick trough the first few chapters, but it's like meeting an old friend. His view of the nature of information, reality and how we model that into information processes is entirely philosophically aligned with ROC.
He even has a term he calls a "Representative" for a concrete reified instance of stateful information - what we now call a "Representation".
You can buy a PDF e-book copy for peanuts here...
http://www.authorhouse.com/BookStore/ItemDetail.aspx?bookid=2713
There areas of ROC that I don't think are anticipated but there is sufficient background commonality that reading this will certainly help in taking the conceptual leap to ROC.
When I've had chance to read it carefully I'll write a more detailed report on how "Data and Reality" are conceptual cousins - just 30 years apart.
NetKernel and the Resource Oriented Cloud
A reminder that I'll be presenting the latest on NK, the NK Protocol and ROC at SkillsMatter in London on the 26th July. Its a free evening event, but you need to book your place in advance:
http://skillsmatter.com/event/cloud-grid/netkernel-and-the-resource-oriented-cloud
If you're not able to make this in person then I will be giving an online web-meeting run-through in advance next Wednesday the 21st July:
Europe Mainland 5pm UK 4pm US Eastern 11am US Pacific 8am
Ping an email to me so we can plan capacity and send you the web-meeting details.
Summer Special Training Offer
The 33% training discount is still available...
If not now, with all the fabulous things you can do with NK clouds /via NKP, then when will be the right time to get your black-belt in NK? It takes just 2-3 days of instructor-led training for an existing Java developer /architect to get fully productive building scalable ROC solutions on NetKernel. So, to give you a leg up the learning curve, we're offering a Summer Special 33% discount on training.
Ping an email titled "NetKernel Summer Special" to services@1060research.com if you want to find out more
---
Have a great weekend.
NetKernel, ROC, Resource Oriented Computing are registered trademarks of
1060 Research