---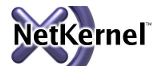 NetKernel News Volume 1 Issue 38
July 30th 2010
What's new this week?
NKEE RC sweating last few details
Updates include nkp tweaks, kernel tweak, documentation.
New FTP client library.
Video of the NKP ROC cloud talk and details of how to get hold of copies of the demos for yourselves.
NKEE Release Plan
We've been working through the final set of tweaks to the NKEE RC build. The updates listed below are available from the repositories. (Some updates are common to both NKSE and NKEE, others are specific to the NKEE RC repo).
These updates will very likely be what we declare as the final gold release when we cut a final production build next week. As Tony says, "Best ever", so if you've not tried the NKEE RC now's the time. You can download it here:
https://cs.1060research.com/csp/download/ (registration required)
After installing just accept all updates in Apposite to get fully up-to-date.
Common Updates (NKSE + NKEE Repos)
kernel, layer0: Enhancements to representation referencing of responses to allow earlier GC access.
http-client: Fix allows proxy settings in configuration argument to override defaults.
nkse-docs: Fix to ensure that docs with metadata generated endpoint details always show the import requirements.
nkse-doc-content: Details added, such as how to set up SSL on fulcrums.
nkse-search: Index deletion now cleans up just the Lucene index specific files rather than recursively deleting any subdirectories (a legacy of older generation Lucene storage). This update allows more than one index to be placed in the same sub-directory tree.
NKEE Updates (NKEE Repo only)
nkp: Detects and prevents possible boot-time deadlock when client connected to server on same localhost. Release of one-shot connections now more efficient reduces memory footprint. Metadata of logical endpoints in mounted client side is richer and transreptors are filtered.
nkee-layer0: Enhancements to representation referencing of responses to allow earlier GC access.
nkee-architecture: Enhanced documentation.
nkee-dev-tools: Enhanced docs.
nkee-doc-content: (Not update - new package requires install through apposite) Documentation content specific to the NKEE feature set.
*NEW* FTP Client (NKSE + NKEE Repos)
In the repositories there is a new FTP client library providing SOURCE/SINK access to the ftp:// scheme for downloading and uploading files with ftp. Use apposite to install ftp-client.
NKEE ROC Cloud - Video and Installable Demos
I gave a presentation of NKP and the ROC cloud at Skillsmatter in London earlier this week. A video (approx 1 hr) of the talk and demos is available here...
http://skillsmatter.com/podcast/cloud-grid/netkernel-and-the-resource-oriented-cloud
The slides are here...
http://resources.1060research.com/docs/2010/07/NetKernel-NKP-ROC-Cloud.pdf
You can play with and examine the source for the demos I show for yourselves. They are available for installation with Apposite as follows:
"demo1" - is the first ROC request injection playpen demo. (NKSE + NKEE repos)
| | |
| --- | --- |
| | "demo-nkp-mandelbrot" - the NKP distributed ROC Mandelbrot set demos. (Requires NKEE and is in the NKEE repo as it requires "nkp") |
Summer Special Training Offer
The 33% training discount is still available...
If not now, with all the fabulous things you can do with NK clouds /via NKP, then when will be the right time to get your black-belt in NK? It takes just 2-3 days of instructor-led training for an existing Java developer /architect to get fully productive building scalable ROC solutions on NetKernel. So, to give you a leg up the learning curve, we're offering a Summer Special 33% discount on training.
Ping an email titled "NetKernel Summer Special" to services@1060research.com if you want to find out more
---
Have a great weekend.
NetKernel, ROC, Resource Oriented Computing are registered trademarks of
1060 Research