---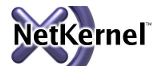 NetKernel News Volume 2 Issue 40
August 5th 2011
What's new this week?
Catch up on last week's news here
Repository Updates
No updates this week. Steady as you are.
World Premier
They say a picture paints a thousand words...
Butterfield on Time-Machine Debuggers
Tony has recently invested some time on a refresh of the NetKernel visualizer debugger. It'll be released as part of the post-summer update we've got planned. In the meantime he's written a blog entry which gives a bit of a preview but more importantly discusses why the NK visualizer is a pretty rare tool in the world of software development. A time-machine debugger.
http://durablescope.blogspot.com/2011/08/visualizer-time-machine-debugging_05.html
Belgium Bootcamp Update
We now have a provisional date fixed for the 27th October. We also have a very generous offer of a venue to host the event. More details to follow.
Please, if you expressed interest, can you confirm that the 27th is good for you.
---
Have a great weekend,
NetKernel, ROC, Resource Oriented Computing are registered trademarks of
1060 Research