---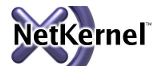 NetKernel News Volume 3 Issue 48
December 14th 2012
What's new this week?
Catch up on last week's news here
Repository Updates
No updates this week.
Community WebTools
Chris Cormack, supported by DeltaXML, has released a module of web tools. Currently it provides accessors for minifying Javascript and CSS. For details and to get the tools from the NKROCs community repository see Chris' announcement...
http://www.netkernelroc.org/nk4um/topic/76/index
Thanks Chris (and Robin)!
NEW: Representation Cache Announcement

In his low key and modest style Tony has broken cover to reveal a brand new representation cache. As the official trumpet blower at 1060 Research, I'll do some rabble rousing on his behalf... this is really really good stuff and includes:
Support for huge heap sizes
Enables use of in-memory computing techniques with ROC solutions
Automatic cache weighting based upon discovery of the natural caching layers.
Rapid tracking and adaptation to modal changes in statistical distribution.
Complementary cache culls to work with smooth asynchronous Java-level GCs
Realtime "Cache Visualizer" tool suite including search and filter
Cache layer hit rate reporting
Cache efficiency metric (improves over naive hit-rate model)
All the details and the back story to this project are in Tony's discussion...
http://durablescope.blogspot.co.uk/2012/12/new-enterprise-representation-cache.html
We are in the final stages of QA and will be switching to this as our production implementation next week. Please get in touch with Tony if you'd like to get early access and can help with feedback. All being well, expect that the new cache will be released as an update in the NKEE repositories early in the New Year.
Holiday Period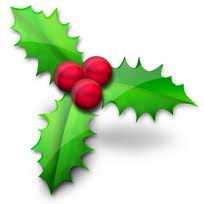 The holiday period is imminent and, as has become the tradition, we plan to kick back a little. If you think you might need extra cover over the period from end of next week to 3rd of January, please get in touch and we'll plan accordingly.
---
Have a great weekend.
NetKernel, ROC, Resource Oriented Computing are registered trademarks of
1060 Research