---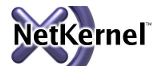 NetKernel News Volume 4 Issue 13
May 3rd 2013
Repository Updates
The following update is available in the NKEE and NKSE repositories
module-standard-1.58.1

Fixed a potential NPE when used by the visualizer - thanks to Chris Cormack for reporting this.
NetKernel goes Dutch
If you're in the Netherlands or Benelux region and fancy meeting face to face we will be exhibiting at the ICTVakDag 2013 conference on Monday 13th May. Hope to see some of you there, we'll be the ones on the large stand playing ROC-Hockey. (What never heard of it? You've got to see it to believe it).
I'm delighted to say that we will be joined by our Dutch colleagues from Edge Technologies who will be on hand to exhibit their NetKernel-based telecoms products.
---
Have a great weekend.
NetKernel, ROC, Resource Oriented Computing are registered trademarks of
1060 Research