---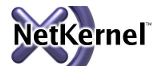 NetKernel News Volume 4 Issue 5
February 8th 2013
Repository Updates
There are no updates this week. However if you didn't update last week, then to get SliNKi, you'll need to update wiki-core.
Heap Tuning: Part 2
Tony has released the second part of his in-depth heap tuning guide...
http://durablescope.blogspot.co.uk/2013/02/heap-tuning-for-large-netkernel.html
Tom Reuses Somebodies Old Trick
Not to be outgunned, Tom's been at it too. Here he tells his own tale of ROC-enabled reuse...
http://practical-netkernel.blogspot.be/2013/02/reuse.html
Chuck's Just Discovered The Internet
Soon after I started my first position in HP's research labs, I found myself responsible for a project involving MEMs accelerometers. This was back in the days when only the very first prototype devices were being sampled within the tech industry.
So, in order to get details and to understand how they fitted with our roadmap, I went on a road-trip visiting the device manufacturers.
At one of these, on the East coast near Boston, I was met by a head-strong sales and marketing team of young dudes. All haircuts and sharp pressed white shirts. Also in the room was Chuck, a hard-core, late 50s engineer. Chuck wore a cardigan.
Chuck was the kind of been-there-done-that engineer that, every time Chuck got his hair cut, he'd have forgotten more about Silicon fabrication than the marketing dudes would ever know.
Chuck knew what he was talking about.
However, this didn't stop the dudes spending the entire meeting taking the piss out of Chuck.
The reason. It was 1995. Chuck had recently got his first web-browser and was excited.
Throughout the meeting, with Bill-n-Ted style intonation, the dudes would tease...
"Chuck's just discovered the internet".
New Look
So the newsletter looks different today. I bet I know what you're thinking...
"Pete's just discovered CSS3."
We've tested on all the modern browsers and as many mobile clients as we have access to. Seems like HTML5 is pretty well supported now, but please let me know if you find any weirdness.
Commentary Comment
Gary Sole at Findlaw.com sent me a note last week...
Hi Peter,
I enjoy reading your weekly blog, and sometimes even feel like commenting on the blog. Is there any reason why you do not have a comments section for people to comment?
Gary
There are three reasons...
The first is a technicality - this is just the WiNK wiki and not a full featured blog application and I'm too idle to write an inline comment service.
The second is more about form - my intention with this series is to present a searchable companion to NetKernel. A complementary channel in which to provide both short lived news items, but also hard-core solid background on Resource Oriented Computing. In short what I'm doing is writing a book in slow motion. One day fairly soon I'm going to set to work editing and embellishing this material into a definitive ROC book. So, I kind of want to maintain it in a canonical form.
The third reason is time - the newsletter has hundreds of subscribers and, with an open comments system, I would feel honour-bound to engage with each and every commenter. I put a lot of hours into the news each week. I just wouldn't have the time to attend to comments as I would want to and I would really hate to end-up giving ad-lib responses without due care, especially as that might undermine my aims of providing a canonical work.
But, that's not to say that comments are not very welcome.
What I suggest is, if you have comments, why not create a topic in the forum's discussion section?
Maybe its worth pointing out that in the nk4um settings, you can select to be a subscriber for any/all sections and get instant email notifications of new posts. Therefore, the forum has the potential to be a semi-instant community discussion list.
BestBuy BBYOpen Metis: Like For Like
I can't get into confidentiality trouble for pointing out a public press release can I?
https://bbyopen.com/announcing-metis-%E2%80%9C-like%E2%80%9D-api-available-public-alpha
NetKernel related? You might think so. I couldn't possibly comment*.
*Frank Underwood's got nothing on this baby.
New: SliNKi 3rd Generation HTML5 Slides
Its that time of year when you know spring is around the corner and, with the seasonal regularity of the emergence of the first snowdrop, we have released a brand new version of the SliNKi HTML5 presentation application.
Its pretty cool stuff. But I'll let it show you itself...
(If you've seen SliNKi before, pay close attention to slide five. It's a very cool new feature for your NetKernel module documentation and explains the recent tip about images in the docs.)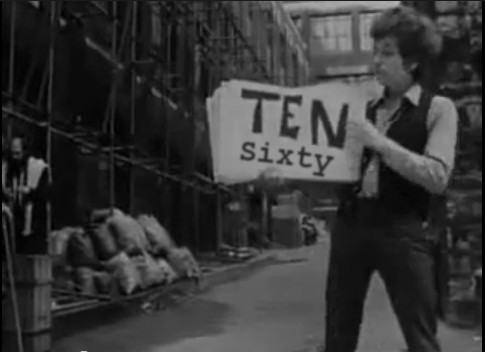 In the days before HTML5 and SliNKi, Bob had to improvise.
---
Have a great weekend.
Don't follow leaders.
NetKernel, ROC, Resource Oriented Computing are registered trademarks of
1060 Research