---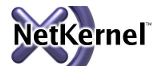 NetKernel News Volume 2 Issue 46
September 23rd 2011
What's new this week?
Catch up on last week's news here
Repository Updates
The following updates, both contributed by Chris Cormack, are available in the NKEE and NKSE repositories.
xml-saxon 1.9.1

New active:saxonSerialize to explicitly provide serializations of Saxon's XdmNode representation.
Added automatic mimetype setting of the response from the transform's MEDIATYPE.

email-core 1.4.1

Added support for additional multipartSubType field in the header argument to set a content-type field to present multipart message parts as alternatives to a client. So allows text/plain and text/html messages to be sent simultaneously and allow the client to choose preferred alternative.
Chris Cormack nk4um 1.3.1
Today's repository updates were a couple of enhancements submitted by Chris Cormack. They are library updates which enable a new set of features in a new release of Chris' nk4um application.
This is a notice of the update I received from Chris...
---
nk4um has now been released to the NetKernelROC Apposite Repository, to see what is new since 1.2 and 1.2.1, see the Release Notes.
Highlights of this release include:
HTML Notification Emails
Option to receive notification emails when you're the author
Various bug fixes
nk4um can be installed on NetKernel via the NetKernelROC repository the (see Repository Configuration Post).
Any bugs should either be posted to the forums or added to JIRA, where you can also vote for what you want in nk4um 1.4.
Earlier this morning I did an apposite update of our production forums server and everything was hot-updated in about 15 seconds. Pretty good when you also factor in my jet-lag induced incompetence factor today (what do you mean, its not jet-lag?).
All the updates look good - and we now have nicely formatted HTML versions in email notifications instead of the raw wiki text. Great stuff Chris.
Trip Report: Minneapolis/St Paul
A public thank you to the OTUG group of MSP and especially to Brian Repko the chairman. I spoke to OTUG at the University of St Thomas on Tuesday evening and received a warm welcome and an engaged audience. It was great to meet the group and to discover that MSP is such a receptive home for advanced technologies.
The following day I met with Professor Misra of the UST Graduate Program in Software and enjoyed a very deep and engaging conversation. Details to follow, but watch out for a really significant step in the breakthrough of ROC to the mainstream.
This concluded a very intense week of visits and meetings with customers in the MSP area. Thanks to you all for your gracious hospitality. It turns out that, just as with Brussels in Belgium, Minneapolis/St Paul is a hotbed of top NetKernel/ROC action.
Having just returned, I'm afraid this week's news letter is necessarily brief today. But I've returned with lots of ideas for things to discuss, including at a fundamental level an answer to the question "What is mankinds greatest invention?" (Hint: It is not the wheel).
Oh, and we have the NetKernel 5 system to build and ship. Watch this space...
NetKernel Europe Bootcamp - Brussels, Belgium, Thursday 27th October 2011
Registration is open for the NetKernel Europe Bootcamp 2011
http://www.1060research.com/conference/NKEU2011/
The event takes place on Thursday 27th October.
If you want to take advantage of face-to-face opportunity we will also be around on both Wednesday 26th and Friday 28th for meetings etc.
We're looking forward to seeing you in Brussels. (As ever, it is entirely coincidental that this location is a world-renowned centre for hop-oriented beverages)
Reminder: Java 5 Support - End of Life Heads Up, October 2011
Java 5 support will reach end-of-life in October 2011. Please see the notice for details.
Please let us know if you have concerns or need assistance with planning/testing for this transition.
---
Have a great weekend,
NetKernel, ROC, Resource Oriented Computing are registered trademarks of
1060 Research