---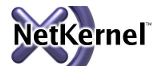 NetKernel News Volume 4 Issue 14
May 17th 2013
Repository Updates
The following update is available in the NKEE and NKSE repositories
http-server-2.22.1

Added relaying of logical endpoint user metadata from the wrapped space to the new logical endpoints generated by the RESTOverlay. This change allows the new OAuth2Overlay to wrap the RESTOverlay or vice versa.
Fixed the routing algorithm to prevent potential NPE if content type is not provided by user agent.
Early Java 7 Versions: Crash Warning, Repeat
Yesterday Grégoire Colbert wrote a forum post saying that he had a fatal Java 7 crash triggered by use of the Lucene PorterStemmer analyser which is used when indexing the documentation.
We first warned about this serious bug in Java 7.0.0 back in August 2011 and again posted an update in October 2011 when Oracle had still not fixed it.
It eventually took them about six months for an update to Java 7 to arrive that fixed their bug. In case you are running an early version of Java 7 it is imperative that you go to Oracle and download a recent build.
Thanks Grégoire for providing the opportunity to flag this again.
ROC Dutch Excursion - Cultural Openness
This month has been pretty intensive with travel. Hence the somewhat sparten content of the newsletters recently.
On Monday we were in Utrecht, Netherlands (Holland) at the ICTVakDag 2013 event...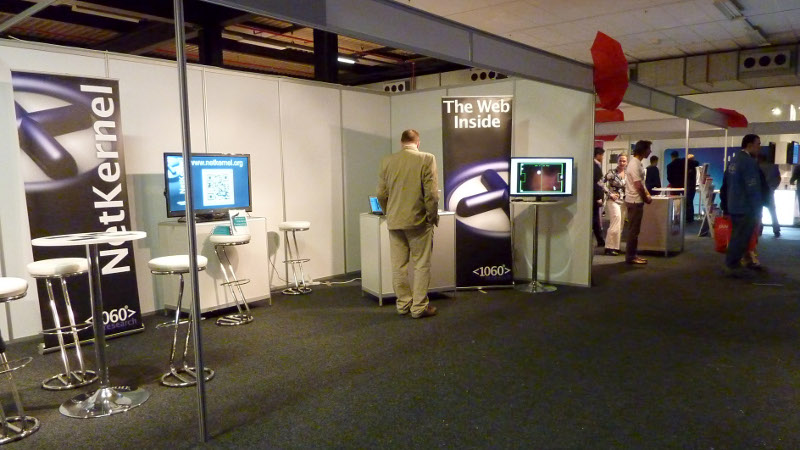 An unusually smart gentleman plays ROCHockey before the event opens
Our principal objective was to test a hypothesis. We've observed that there's a hotspot of adoption in Dutch speaking countries including Holland, Belgium and South Africa. So we thought why not go to Holland and see why ROC resonates there.
We discovered that its pretty easy to tell an interesting story when you are in a market in which you can point to systems that the people you are talking to actually use, themselves, everyday...
Our unique approach, to take the core properties of the Web and apply these inside software, leads to dramatic changes to the economics of solutions.
Rather than software being built and thrown-away in a perpetual cycle of waste. With Resource Oriented computing you experience Web-like organic growth and natural evolution. Furthermore the Web's intrinsic ability to scale is brought inside to help in any software problem. This means that systems can start small and grow without limit - just like Google and Facebook have done.
NetKernel is a mature infrastructure platform. In the Netherlands it is used to power very large telecoms systems at KPN and Tele2, as well as running new open data services for the Dutch national government.
More broadly NetKernel is the infrastructure behind major retail/web platforms as well as being used in a diverse range of industries ranging from insurance and publishing to finance and defence.
Resource Oriented Computing is not difficult - in fact it simplifies many traditionally complex problems. However it is certainly different compared to the world that mainstream Object Oriented developers are trained for.
Learning and exploiting ROC is really about being willing to embrace a cultural change and to step away from APIs and to think in terms of information resources first.
After meeting many Dutch engineers I realised it was that last paragraph that was significant.
Everyone I spoke to seemed to have no difficulty shrugging off their current perspective and trying on the concepts of the ROC world.
It dawned on me that learning ROC is not a technical challenge but a cultural one. What we're asking people to do is try out a new cultural frame of reference - to consider the identity and nature of abstract information resources ahead of code and APIs and object modelling.
I think the Benelux region is naturally open to cultural adaptation - being surrounded by larger countries everyone quickly grasps that embracing other languages and cultural perspectives is highly beneficial.
Of course the other aspect that strongly resonated was ROC's affect on the economics of the software life-cycle, especially as our friends from Edge were on hand to vouch for the truth of this.
The Dutch are a nation of traders. From my experience, it seems that they spot an economic opportunity very quickly indeed!
We've designed some rather smart laptop stickers (see below). If you'd like us to mail you some, just ping us an email with your postal address. They're currently a limited edition, so its first come first served...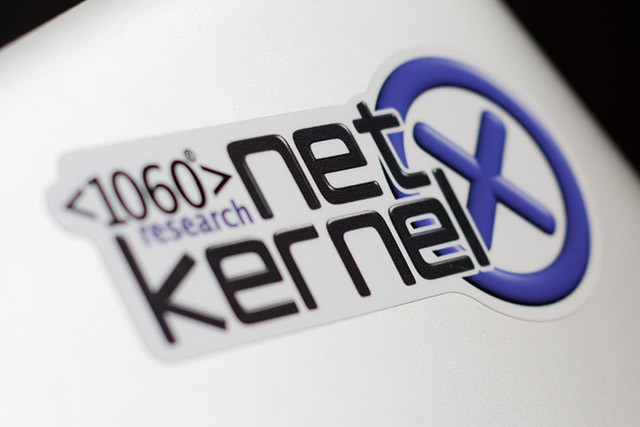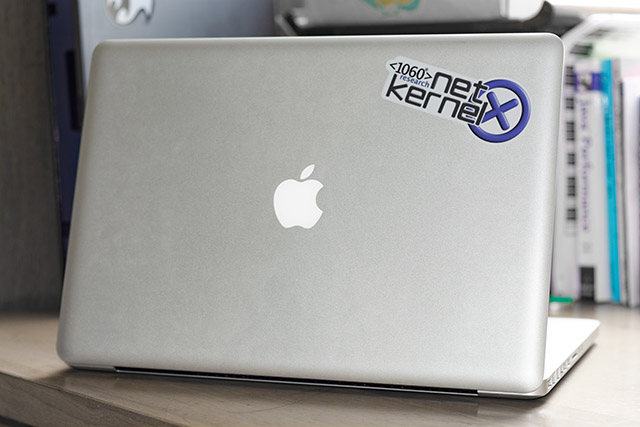 A Rocket Scientist Writes
Its not ROC related, but I thought this was just too cool and beautiful not to share with you...
Mark Bradford, Rocket Scientist, Chief Meteorologist and Top NetKernel Aficionado of the Marshall Islands (see map below), occasionally gets in touch with something to make me jealous. This time it isn't tsunami monitoring but cloud bursting rocket launches...
Thanks Mark! Hope the drought problems in the Marshall Islands are easing.
Peter,
Here's what Trimethyl Aluminum and Lithium vapor look like in the F-region of the Ionosphere. This is the NASA EVEX program. Launches were at about 7:35 local on 7-May-13, about 35 min after sunset.
In the cloud image the constellation Orion is lying on its side to the left, TMA is red, Lithium is green, squiggles in Lithum release are from winds - light tho they be up there, vapor trails/clouds still illuminated by sun at that altitude.
These images are from Jon Grant of NASA.
Looking forward to the partial eclipse Friday, we are too far north to get annularity, need to be at Tarawa.
Best, Mark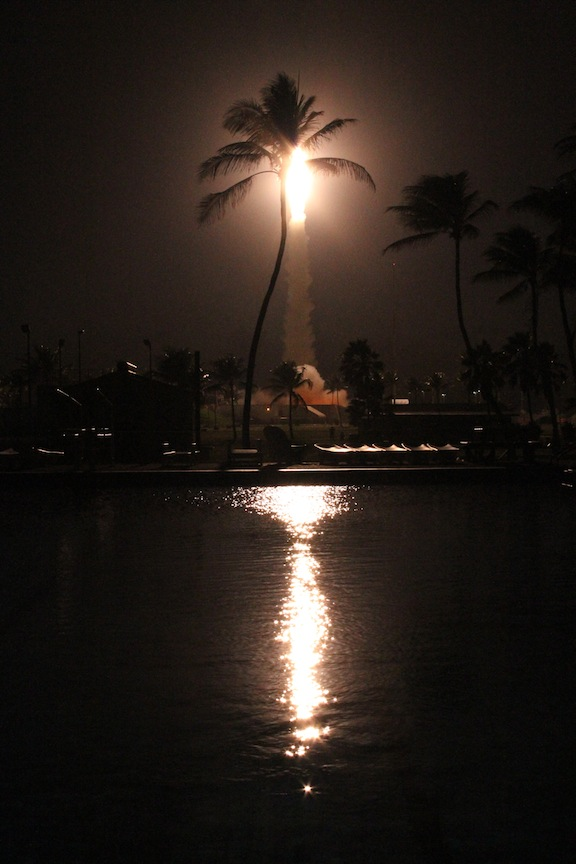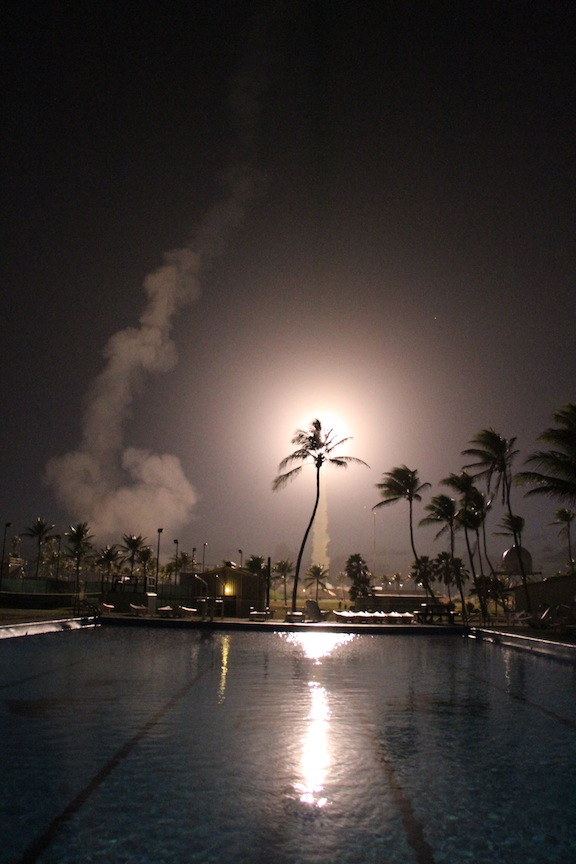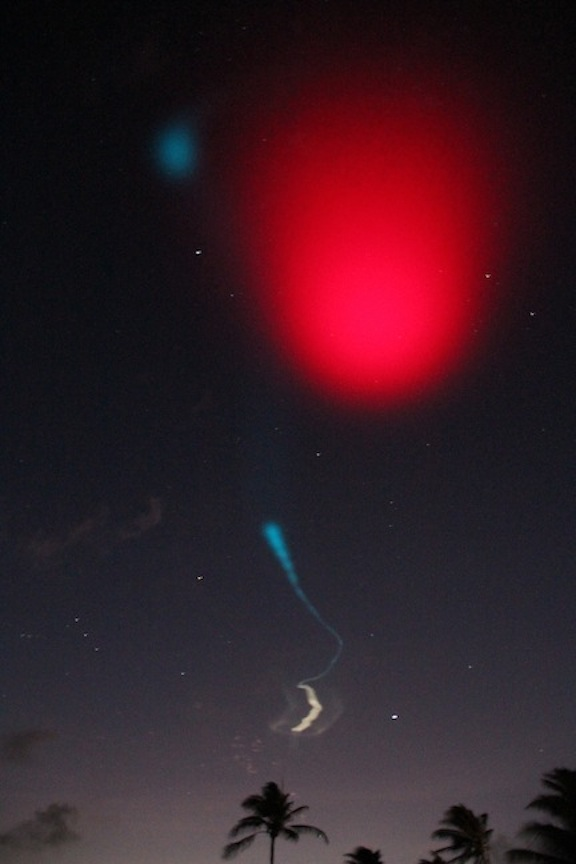 ---
Have a great weekend.
NetKernel, ROC, Resource Oriented Computing are registered trademarks of
1060 Research